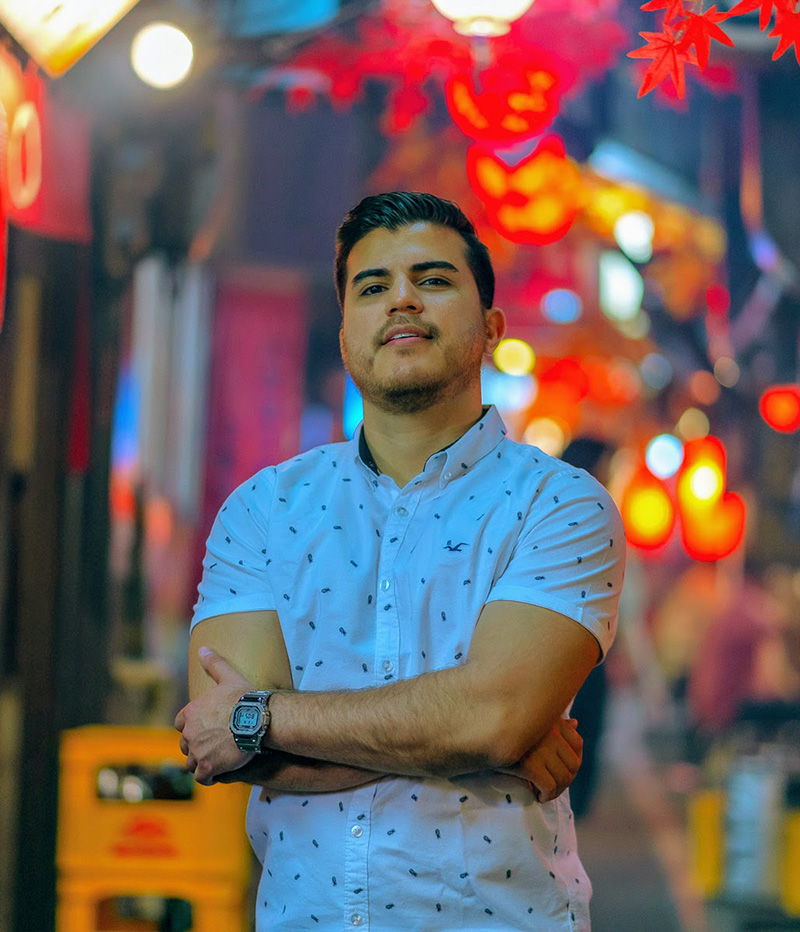 In the last few years I've been involved and working with platforms such as Adobe Manager Experience (AEM), Magento 2, BigCommerce, Laravel, Content Management Systems in general as well as E-Commerce solutions.
More recently I took a deep dive in the JAMstack ecosystem. Now I can comfortably work with React, Next.js (just like this website!), GraphQL, Node.js and Strapi.
When I'm not in front of a computer I try to hit the gym at least 5 times a week. I'm fully bilingual in English and Spanish and I'm in the process of learning 日本語 (Japanese).
Yes, that's me! 👉
The place is called Omoide Yokocho, or "Memory Lane", a small alley with many bars and restaurants in Tokyo.